13 July, 2000 12.30pm pdt | Poetic Edition
Be Dope Contest #2: Haiku Wizardry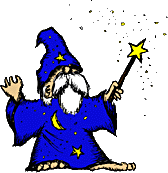 BE DOPE NEWS (BDN) - Be Dope announces its latest contest, Haiku Wizardry. Time to match wits, have some fun and compete for valuable prizes. Well, prizes of some value. Ok, just one prize. Read on for rules and details on how to enter.
The rules of Be Dope Contest #2: Haiku Wizardry are simple: compose an original haiku that is somehow connected to BeOS, BeIA or Be, Inc.
You may have already noticed the haiku in BeOS already - as part of NetPositive's error messages. For example:

These three are certain:
Death, taxes, and site not found.
You, victim of one.

To over-simplify, a haiku is a Japanese form of poetry in 5-7-5 syllabic structure.
Your entry could be about BeOS specifically, applications, the history of Be, Inc., Be employees past and present, Be Dope, etc. As long as it can be fairly obviously traced back to Be in some way, shape or form.
The author of the winning haiku will receive a Be Dope tshirt. If you already have a Be Dope tshirt, arrangements will be made for an alternate prize of similar value. The winning haiku along with several runner-ups will be published on Be Dope at the completion of the contest.
The rules:
All entries must be original compositions

Deadline for entries is Thursday, July 20, 9pm pdt
All entries are available for Be Dope to publish freely
All decisions of the judges are final
Contest is open to everyone
Bribes will not be returned
Send your entries to haiku@bedope.com

New Stories
New stories by the author of Be Dope can be found at Segfault.org
e Villa Celebration
Did you know all of Be Dope's e Villa stories are available via one handy page?
Be Dope Merchandise


These remaining tshirts are sure to be a collector's item someday. Buy now.