22 November, 1999 9.35am pst | Buy Now Edition
Geek Gift Guide Open For Business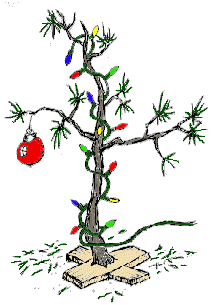 BE DOPE NEWS (BDN) Scientists have performed studies linking the onset of the holiday season to increased stress levels. Be Dope Labs seeks to improve your health by answering perhaps the most daunting question everyone must face every holiday season: What gift would be perfect for the geek in my life?
Thus, Be Dope researches have spent countless minutes surveying, testing and compliling to bring you the Be Dope Geek Gift Guide.
In the guide you'll find not only BeOS stuff, but stuff any geek (and even most non-geeks) would be proud to own.
Be Dope researchers were banned from three separate Best Buy stores in the process of testing the items.
"Finding the best items in every category was our top priority," said Dr. Doxie, Be Dope CTO.
Visit the Be Dope Geek Gift Guide and browse around. If you have a suggestion for an item, let us know and we'll visit yet another store to perform our user tests.
Pick up something for yourself while you're there. Go on, you deserve it!

New Stories
New stories by the author of Be Dope can be found at Segfault.org
e Villa Celebration
Did you know all of Be Dope's e Villa stories are available via one handy page?
Be Dope Merchandise


These remaining tshirts are sure to be a collector's item someday. Buy now.