22 September, 1999 10.46pm pdt
New BeOS/RedHat Bundle Announced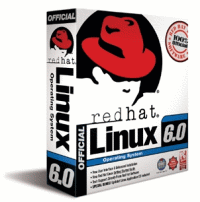 BE DOPE NEWS (BDN) Be, Inc. announced late today plans to begin shipping RedHat Linux CDs with every copy of the BeOS. According to the announcement, there will be no increase in price. For less than the cost of buying RedHat Linux from RedHat, those interested in exploring OS alternatives can own both BeOS and a CD containing the RedHat Linux distribution.
"Frankly, we're not sure why people get so excited about RedHat, but we're willing to play along," said Be, Inc. EVP of Marketing and Sales Roy Graham. "Not only will this help divert funds into our sales channel, it will put BeOS just a ten-minute install away from curious users who have already proven their interest in an alternative OS."
A Be engineer explained the technical aspects of this new distribution.
"Well, we had a RedHat CD laying around the office somewhere so we just dug it up, created some new CD art and sent it off to the duplicators," he explained. "It only increases the cost of the package by $0.70 or so."
The reaction from the Linux community was mixed.
"Hey, anything that is OK with the GPL is OK with me," said one long-time user in a Slashdot.org discussion forum.
Others expressed their concern over the confusion such a bundle might cause.
"All too often the myth that 'Linux is based on the BeOS kernel' is perpetuated by the media and those new to the technology," said one post. "This latest plan by Be will only confuse the issue."
RedHat stock dropped 3 points to 493 on the news.

New Stories
New stories by the author of Be Dope can be found at Segfault.org
e Villa Celebration
Did you know all of Be Dope's e Villa stories are available via one handy page?
Be Dope Merchandise


These remaining tshirts are sure to be a collector's item someday. Buy now.