13 August, 1999 4.30pm pdt
Media Center Meets Moho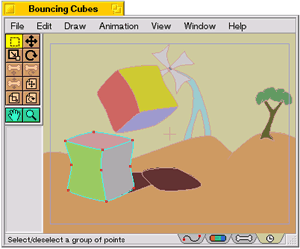 BE DOPE NEWS (BDN) The jam-packed Be Dope Media Center now includes movies made with Moho, the BeOS 2D animation and drawing package that unleashes the animator in you.
So far we have just one movie contributed. It's up to you to change that! While in the Media Center be sure to grab some background images to spice up your desktop and some cool tunes for your weekend jam.

New Stories
New stories by the author of Be Dope can be found at Segfault.org
e Villa Celebration
Did you know all of Be Dope's e Villa stories are available via one handy page?
Be Dope Merchandise


These remaining tshirts are sure to be a collector's item someday. Buy now.