14 May, 1999 4.10pm pdt
NBC Adds BeOS To Fall Lineup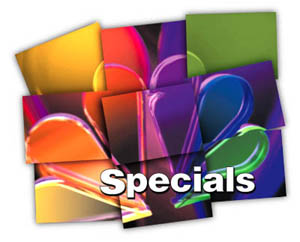 BE DOPE NEWS (BDN) In surprise move, NBC today announced that the BeOS is part of its new fall schedule. According to sources close to the issue, viewers will be able to tune into the BeOS during the coveted Thursday night 9.30pm time slot, replacing the dead-but-just-hasn't-stopped-moving-yet Veronica's Closet.
"We've had an enormously positive response from all the NBC affiliates," said Gita Terry, Vice President, Business Affairs for NBC. "Everyone has signed on and is enthusiastic about the new energy the BeOS will bring to television's Must See night of programming.
Every Thursday night at 9.30pm, viewers will be able to tune in and watch a specially selected BeOS desktop live.
"Viewers will be able to share the elegant beauty of editing audio and video, or perhaps rendering some 3D models," Terry explained, "the possibilities are endless."
For "sweeps week" NBC has lined up some very special desktops to tune in on, including those of several Be engineers, special effects artists at George Lucas' Industrial Light & Magic and possibly even the desktop of Vice President Al Gore, a noted BeOS advocate.
"Who knows what exciting action viewers might catch," said Terry, calling it a sure-fire ratings bonanza.
BeOS' winning of the timeslot comes as a surprise to many who expected the prime slot to go to Steven Levitan's popular Just Shoot Me. In fact, Levitan threatened to take his new project, Stark Raving Mad to another network if the network didn't pick up the BeOS as well.
"The BeOS is pure art of the kind rarely seen on network television," said Levitan. "The world needs to see the BeOS now more than ever."

New Stories
New stories by the author of Be Dope can be found at Segfault.org
e Villa Celebration
Did you know all of Be Dope's e Villa stories are available via one handy page?
Be Dope Merchandise


These remaining tshirts are sure to be a collector's item someday. Buy now.